Using technology (solutions) for your business is one way to show that you care for the environment. Technology solutions not only have the capability to reduce use of paper and make your business processes paperless but also eliminate redundant business processes making the impact dual in nature.

We hope that your business being a 21st business also prefers technology as to make your business operations paperless and through it contribute to the environment for better.


Click on the infographic below to view a larger image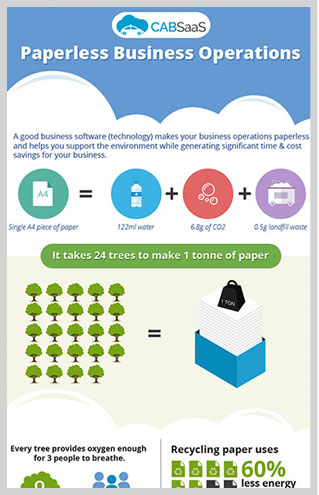 ×
View enlarged version of this inforgraphic


Wish to embed this image on your site ?