Complete & paperless cab business management.
CabSaaS helps cab business owners work more efficiently, professionally, giving them greater business control, giving their business an online identity & all these benefits together will give them an opportunity to grow their business by creating & maintaining strong customer relationships.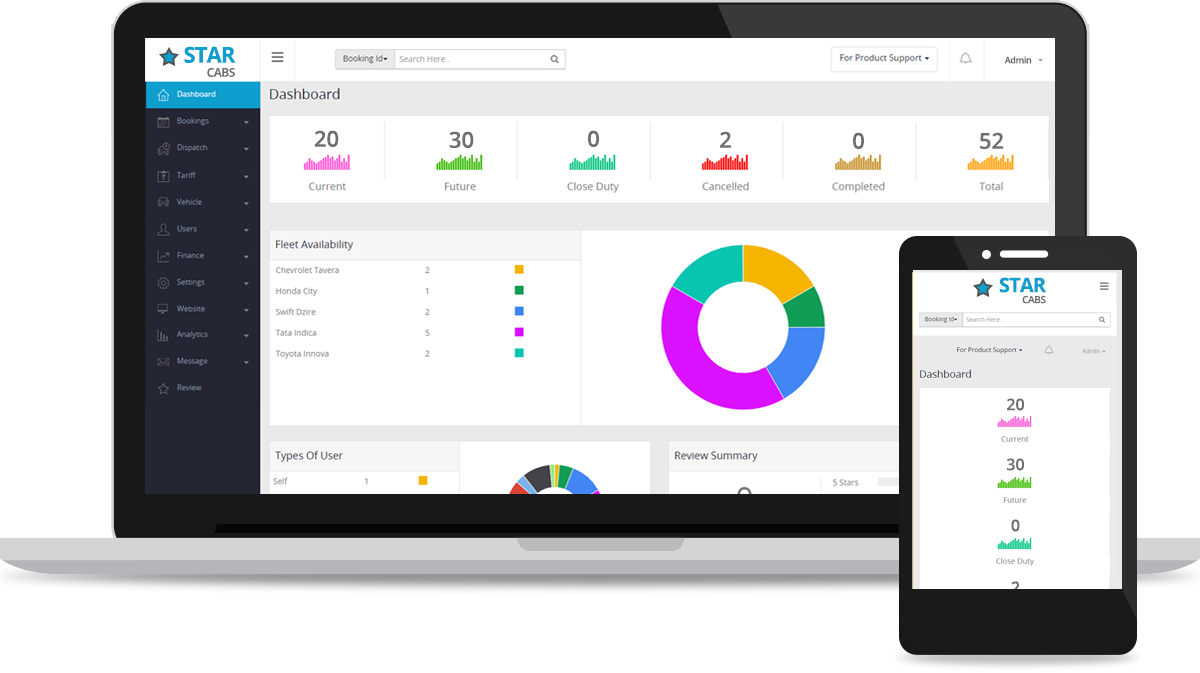 Popular Features
User Management
Power to you to assign and manage who will do what.
Booking Management
We know without CabSaaS cab booking management activities for you were tough for you & CabSaaS makes it easy.
Driver Management
Know your drivers & improve them to make your customers love your car rental company.
Car Management
Everything you will need to keep your fleet in shape & help you deliver smooth services to your customers.
Tariff & Service Management
All that you will need to add new services and tariffs quickly without you sweating for that to happen.
Sales & Marketing Management
Build deeper relationships with every customer you serve and grow your business.
B2B Management
Manage & track your cab service business partners easily.
Finance & Account Management
Cab business accounting made so easy which you do all alone.
Reports Management
Without reports you do not know what is happening & what needs to be changed & CabSaaS helps you here.
Vendor Management
Create & manage your sub vendors from one place.
Website & CMS Management
Change your website to match your mood.
Mobile Friendly Website
Now your website will not look shabby when seen on a mobile.