Provide your drivers mobile application to dispatch them car rental bookings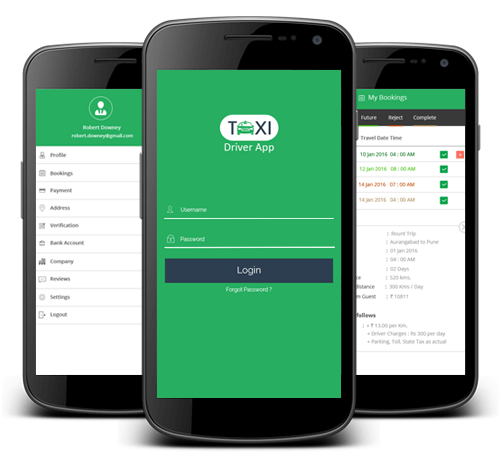 With CabSaaS your car rental company also gets a Taxi driver Android mobile application which can be downloaded by used by your drivers whom you assign car bookings.

CabSaaS taxi driver Android Mobile application can be used by only those of your drivers whom you assign the permissions to use the same.

Using the taxi driver mobile application your drivers to take care of Local, Outstation & Transfer services car rental services & close duty for any completed car rental booking.

Your cab driver also has the option to REJECT any car rental booking which has been assigned to him by you using his driver mobile application.

The driver application also has a comprehensive & very easy to use central car rental reservations system attached to it for the car rental business owner to manage operations.
Want to develop your own custom taxi driver mobile app we can also help